Anish Giri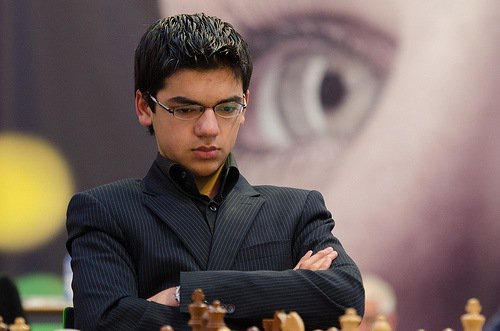 Anish Giri
was born on 28 June 1994 in Saint Petersburg and is a son of Nepalese father and Russian mother. After living some years in Sapporo (Japan), he then moved to Netherlands and has lived there since February 2008. He won the Russian U-20 championship in 2006. After that, he won the tournament in Hilversum in 2008 and took the second place after GM Sulskis in Vienna tournament.
In February 2009 he became Grandmaster at the age of 14 years and 7 months. Giri won the Dutch championship in September 2009 and the Wijk aan Zee tournament in January 2010, thus deserving the right to participate in the next year's tournament. In May 2010 Anish won the Sigeman tournament.
In January 2011 Anish Giri reckoned among the chess elite. At the moment he is one of 30 strongest chess players in the world.