Pawn Endings, Cvetkov Alexander - download book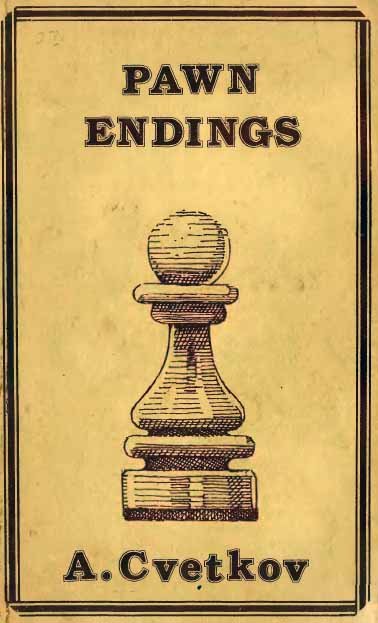 Not every game lasts until the endgame; but even in the heat of the chess struggle, you have to think about it. Thus, for example, even in the opening you undertake operations based on the consequences of doubled, isolated, blockaded or passed pawns, strong or weak pieces - bishops, knights, etc. The prospect of a favorable endgame or fear of a poor one often leads us willy-nilly in the opening or middlegame to select or to abandon continuations which will decisively influence the outcome of the game. An opponent who is dissatisfied with his endgame prospects may be induced to balance on not-quite-correct complications, or to allow significant positional or material concessions. Thus, thoughts of the endgame we foresee and unfavorable possibilities we anticipate have a bearing on the course of the struggle.
The endgame has its own characteristics, which distinguish it from either opening or middlegame. Foremost among these is the increased importance of the king's role. No longer does this piece need the continual protection of its pieces: now it can participate actively in the struggle. In fact, in many cases it is precisely the active position of the king that determines the outcome of the struggle.
Author: Cvetkov Alexander
Title: "
Pawn Endings
"
Released: 1985
Format: djvu
Quality: good
Number of pages: 72
Size: 1 Mb