Mastering the Chess Openings, 2 volume, 2007 - free download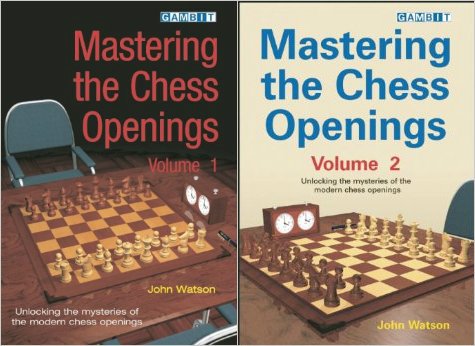 This book assumes a basic level of playing competence. Nevertheless, those who know the rules, have played a bit, and are willing to put some effort into their chess study will do well. You need not have advanced much beyond the initial playing stage to understand the basic ideas presented here. All of Chapter 1, most of Chapter 2, and the introductions to the chapters on individual openings are designed to help in that regard. I have also woven fundamental ideas into the analysis of specific openings, attempting to begin my presentation at a lower level and then proceed to the more advanced concepts needed for substantial improvement.
After years of exploring the initial phase of the game, I have come to an important and, I think, encouraging conclusion: every well-established opening is playable. That is not to say that all openings lead to full equality, nor that all speculative gambits will lend themselves to acceptable outcomes. But with sufficient study and understanding, any opening system that masters play, even on a periodic basis, will serve you well enough to get you to the middlegame in decent shape. Under those circumstances, the result of the game will not be decided by your choice of the first 5-10 moves, whether against a club opponent or in top competition. Players on all levels have an understandable tendency to follow the latest fashions, and that can lead to the notion that openings not currently being played are substandard. It's much more likely that those openings are simply out of favour or running into difficulties against some esoteric move within a complicated variation. There are many variations and even whole opening systems that have been declared inferior but were then taken up again by the world's best players. When in doubt, look up the number of grandmasters who play one 'bad' opening or another. This will encourage you to approach your explorations with an open mind.
I hope that this book will reward your careful study and give you a new perspective on openings and on the game of chess itself.
Author: Watson John
Title: "
Mastering the Chess Openings
"
Released: 2007
Format: djvu
Quality: good
Number of pages: 337+321
Size: 4+20 Mb