A Ferocious Opening Repertoire - download book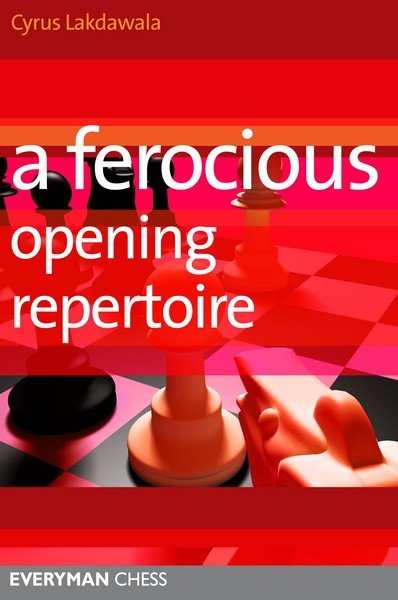 This book is really the result of a happy accident. I had just finished my first book for Everyman Chess on the London System, when lohn Emms asked if I wanted to do a second book - on the Veresov. Apparently he had seen several of my games with the Veresov in the database. There was only one problem: John had been looking at my younger brother Jimmy's games. The database had inadvertently posted many of Jimmy's games under my name. Jimmy had played the Veresov in the 80's and had long since retired from tournament play to become a captain of industry, running our family business. I, on the other hand, had not played a single Veresov In my life. After confessing this to John he gave me the go ahead anyway. Perhaps John thought Veresov was in the Lakdawala family genes!
The book constituted a real challenge, and the irony of a London-loving chess chicken like me writing a book on one of the most bloodthirsty openings in chess was not lost on me I had always considered the Veresov an opening of dubious lineage. After all, with 1 d4 and 2 Nc3 White violates one of the biggest taboos in chess, which is don't block your c-pawn with your knight in a Queen's Pawn opening. What never occurs to Veresov naysayers is the fact that White isn't trying for C4, but Instead plays for e4! Diehard Veresovers like Jimmy knew better. He would heap poetic praise; upon his beloved opening. Not wishing to hurt the lad's feelings. I indulged him by nodding politely, coughing, looking up at the ceiling and whistling through my teeth, holding back any criticism of his favourite opening. Now, having thoroughly studied the opening. I can state with confidence that Jimmy was right and l was wrong. The Veresov is completely playable, and if you are a tactician and attacking player, it tends to suck your opponent into your realm of power. Nobody bothers to study the line as Black. So the greatest strength of the Veresov is its own dubious reputation!
Author: Cyrus Lakdawala
Title: "
A Ferocious Opening Repertoire
"
Released: 2011
Format: rar/pdf
Quality: good
Number of pages: 306
Size: 10 Mb