Secrets of Pawnless Endings, Nunn John - download book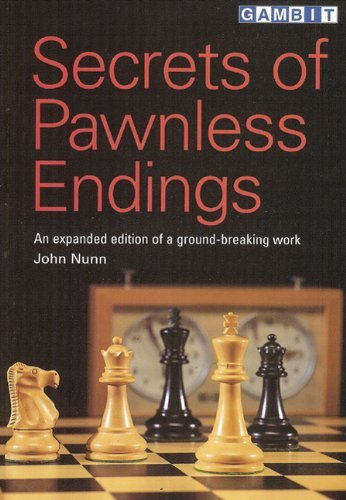 This book is the sequel to Secrets of Rook Endings, and is a continuation of the theme of that book. Secrets of Rook Endings represented an innovation in the world of chess literature; for the first time, the power of the computer was linked to a human interpreter to produce a book in which every move was guaranteed to be accurate, but at the same time the moves were explained in a way comprehensible to average players.
Author: Nunn John
Title: "
Secrets of Pawnless Endings
"
Released: 2002
Format: djvu
Quality: good
Number of pages: 387
Size: 2 Mb